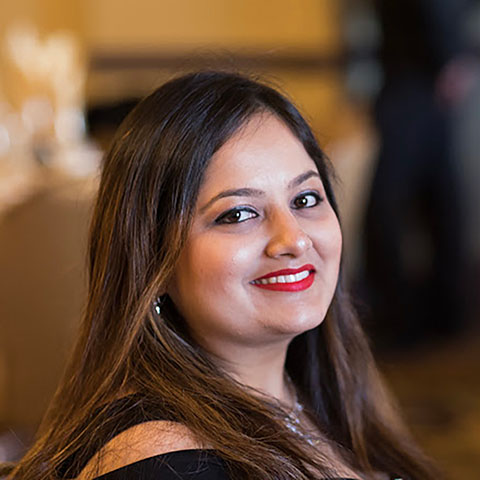 Dr. Sakshi Kapoor was born and raised in northern part of India. She completed her Bachelor of Dental Surgery (BDS) degree from India in 2012 and practiced dentistry for a year. Dr. Kapoor moved to Canada for further education in 2013 and started school at the University of Saskatchewan to pursue Master of Public Health (MPH) and graduated in 2015. She then moved to Calgary, Alberta and started working in Cancer Prevention research at Alberta Health Services. She started dental school for a second time at the University of California, San Francisco in June 2016. Dr. Kapoor graduated from an advanced placement dental program from the University of California, San Francisco (UCSF) and received Doctor of Dental Surgeon (DDS) Degree in 2018.
Dr. Kapoor enjoys general dentistry and caters to patient's need such as fillings, extractions, crowns and bridges. Dr. Kapoor have received certifications in Zoom Whitening, diode laser for soft tissue management and CAD CAM technology. She is skilled in diagnosis, treatment planning and delivery of comprehensive dental treatment with emphasis on various direct and indirect restorative procedures (porcelain inlay, onlay and veneers). She is competent and confident in emergency care and referrals, root canal treatment of single and multi-rooted teeth, fixed prosthesis, implant restorations, removable partial and complete dentures and extractions.
In her free time, Dr. Kapoor likes to spend time listening instrumental music and cooking food. She also likes to go on long walks in the evening and spend time with family and friends.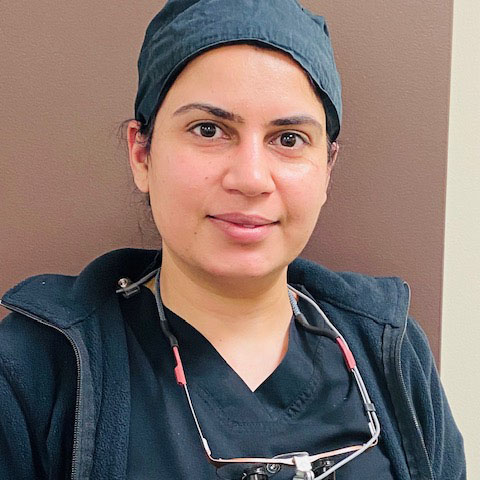 Dr. Rupinder Kaur graduated with a Bachelor of Dental Surgery (BDS) from the Baba Faried University of Health Sciences in Punjab, India. In 2021, Dr. Kaur completed her National Dental Examining Board of Canada (NDEB). Since 2022, Dr. Kaur has been an active member of the Canadian Dental Association and registered as a General Dentist with the Alberta association and college. She believes continuing education is essential to expand her clinical skills to provide patients with the best comprehensive dental treatment options. Dr. Kaur is known to be friendly, and while she is practicing, she takes her time to ensure her patients are well-informed on the dental treatments before proceeding.
During her spare time, she enjoys spending time with her husband and family, playing sports, traveling, and exploring beautiful landscapes.